Reading can help trauma survivors make big breakthroughs in their healing journeys. This reading list, though by no means exhaustive nor perfect, is meant to serve as a resource.
Groundbreaking work from authors such as Judith Herman, Bessel Van Der Kolk, Peter Levine, and Gabor Maté changed the way we look at trauma and recovery. More recent writing from authors such as Resmaa Menakem,  Steven Wineman, and Aurora Levins Morales offers insights on breaking cycles of violence and learning to heal generational trauma under systemic oppression.
You'll find a blend of these in our reading list.
Trauma & Recovery: The Aftermath of Violence—from Domestic Abuse to Political Terror (1992) by Judith L Herman
This book changed the way we think about and treat traumatic events and trauma victims. A must-read for feminists.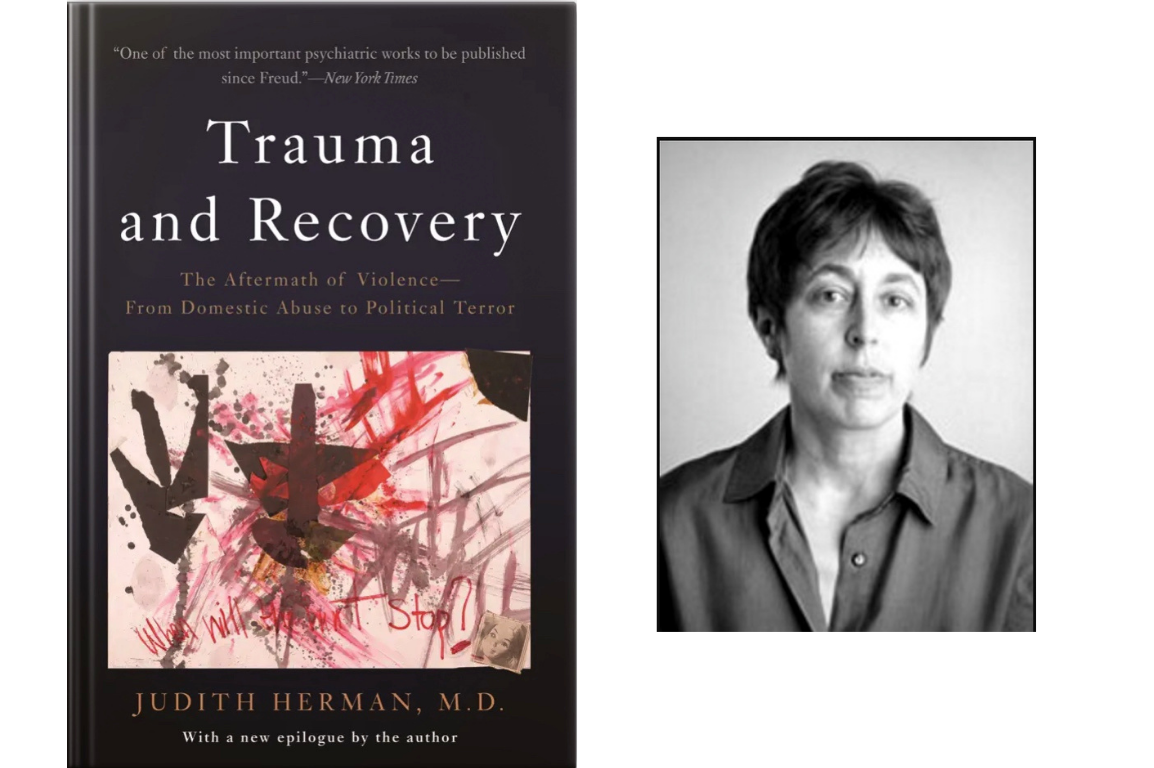 When Trauma and Recovery was first published in 1992, it was hailed as a groundbreaking work. In the intervening years, Herman's volume has changed the way we think about and treat traumatic events and trauma victims. Trauma and Recovery brings a new level of understanding to a set of problems usually considered individually. Herman draws on her own cutting-edge research in domestic violence as well as on the vast literature of combat veterans and victims of political terror, to show the parallels between private terrors such as rape and public traumas such as terrorism. The book puts individual experience in a broader political frame, arguing that psychological trauma can be understood only in a social context. Meticulously documented and frequently using the victims' own words as well as those from classic literary works and prison diaries, Trauma and Recovery is a powerful work that will continue to profoundly impact our thinking.
~Basic Books
2.   The Body Keeps the Score: Brain, Mind, and Body in the Healing of Trauma by Bessel van der Kolk (2014) by Bessel Van Der Kolk ‌‌
A best seller that saw a new surge in popularity during the pandemic. A solid, transformative book backed by pioneering research spanning over three decades.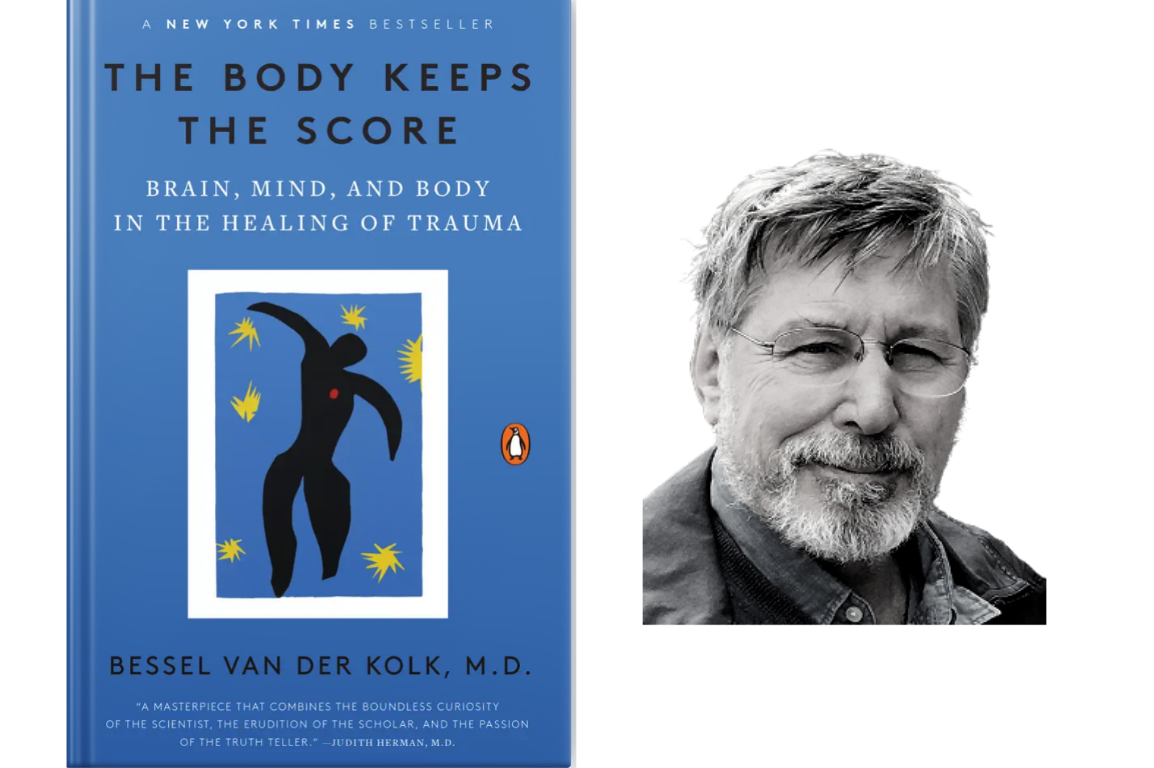 In The Body Keeps the Score, Van Der Kolk uses recent scientific advances to show how trauma literally reshapes both body and brain, compromising sufferers' capacities for pleasure, engagement, self-control, and trust. He explores innovative treatments—from neurofeedback and meditation to sports, drama, and yoga—that offer new paths to recovery by activating the brain's natural neuroplasticity. Based on Dr. van der Kolk's own research and that of other leading specialists, The Body Keeps the Score exposes the tremendous power of our relationships both to hurt and to heal—and offers new hope for reclaiming lives.
~Penguin Random House‌‌‌‌

NOTE: It was brought to our notice that while Van der Kolk was writing The Body Keeps the Score, he was embroiled in a major controversy in which one of his colleagues was accused of sexual harassment and Van der Kolk was accused of creating a toxic environment at work. Van der Kolk claimed that he was targeted because of some financial wrangle and left with his "key staff" to create another trauma centre. Everything was was resolved in Van der Kolk's favour eventually but some remain skeptical. There is no doubt that the book is excellent but the knowledge of the controversy is disturbing. We do not know what really happened. Someone winning a court case is no guarantee that no one was hurt or abused by them.
3. Healing Trauma: A Pioneering Program for Restoring the Wisdom of Your Body (2010) by Peter A. Levine  
Levine, a renowned expert on the subject, believes trauma doesn't have to be a lifelong sentence and people have the ability to overcome it. Based on his method, "Somatic Experiencing," this book is considered a useful "how-to" guide for self-regulation and healing.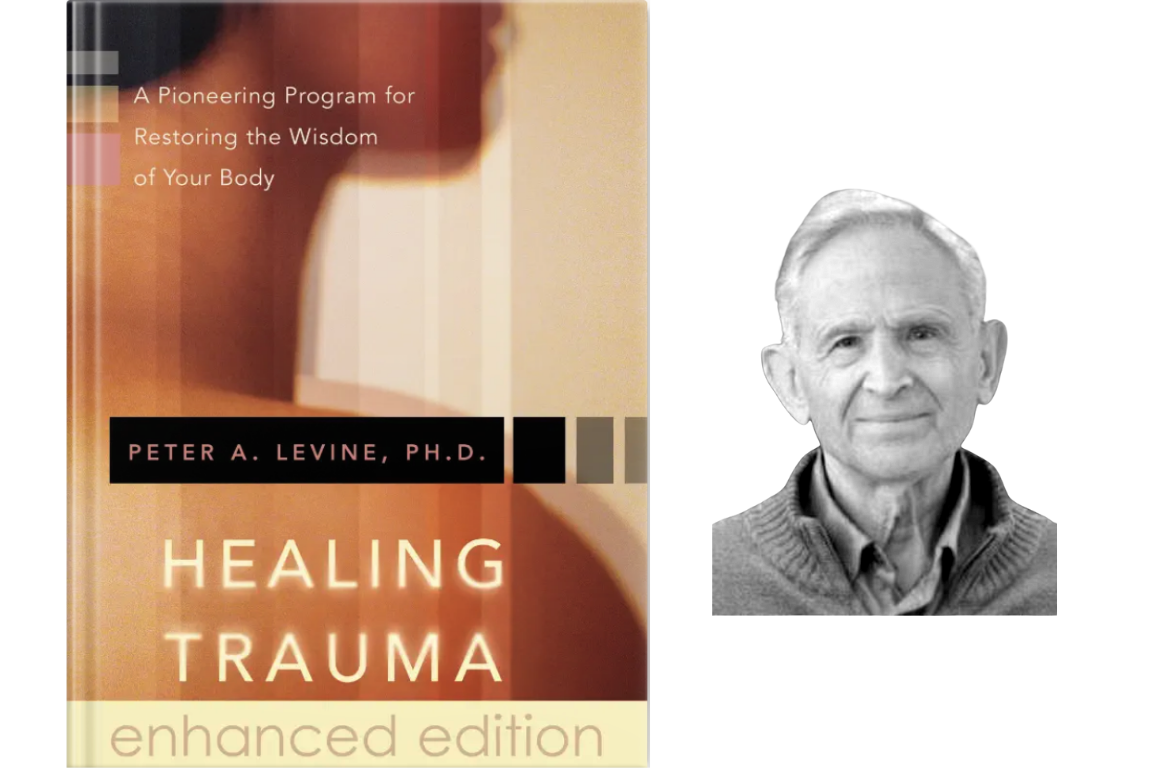 Researchers have shown that survivors of accidents, disaster, and childhood trauma often endure lifelong symptoms ranging from anxiety and depression to unexplained physical pain, fatigue, illness, and harmful "acting out" behaviors. Today, professionals and clients in both the bodywork and the psychotherapeutic fields nationwide are turning to Peter A. Levine's breakthrough Somatic Experiencing methods to actively overcome these challenges. ‌‌

In Healing Trauma, [Peter] Levine gives you the personal how-to guide for using the theory he first introduced in his highly acclaimed work Waking the Tiger. Join him to discover: how to develop body awareness to "renegotiate" and heal traumas by "revisiting" them rather than reliving them; emergency "first-aid" measures for times of distress; and nature's lessons for uncovering the physiological roots of your emotions.‌‌"Trauma is a fact of life," teaches Peter Levine, "but it doesn't have to be a life sentence." Now, with one fully integrated self-healing tool, he shares his essential methods to address unexplained symptoms of trauma at their source, the body, to return us to the natural state in which we are meant to live.
~Sounds True‌‌‌‌
4. Power Under: Trauma and Nonviolent Social Change (2002) by Steven Wineman
Wineman explores how trauma is often perpetuated by traumatized individuals unconsciously. According to him, social movements often become toxic and get nowhere when people act from unresolved trauma without awareness of the same.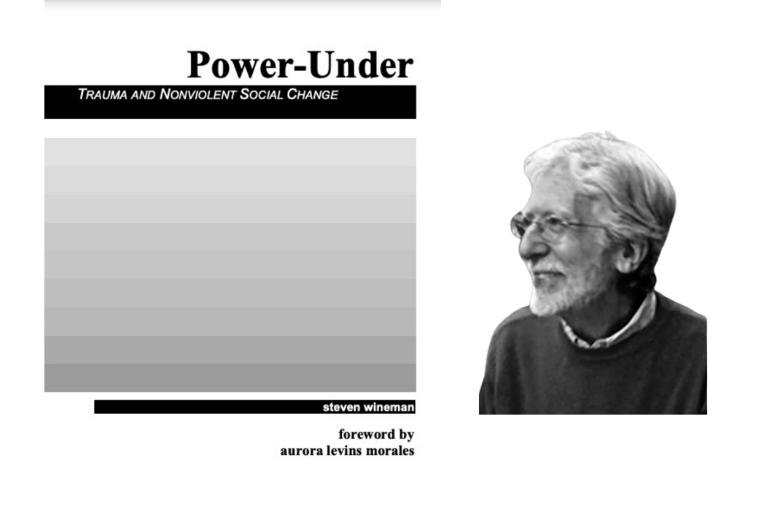 Power-Under offers important new insights that can help us to break cycles of violence. Analyzing connections between oppression, trauma, and internalized powerlessness, this book shows how trauma is a link in complex chains of domination. Because large numbers of traumatized people are both oppressors and oppressed, understanding internalized powerlessness is critically important for our ability to build effective social change movements. Strategies including nonviolent self-protection, humanizing the oppressor, and a new politics of compassion are proposed for mobilizing traumatic rage toward progressive ends. Power-Under is strikingly relevant to a post-September 11 world in which we need to mount resistance to chain reactions of violence.
~http://www.traumaandnonviolence.com/
5. My Grandmother's Hands. Racialized Trauma and the Pathway to Mending Our Hearts and Bodies  (2021) by Resmaa Menakem
This book draws attention to the consequences of racism that leave scars on our minds and bodies. Menakem proposes a path to transformation for not only Black bodies but also White bodies that engender White supremacy.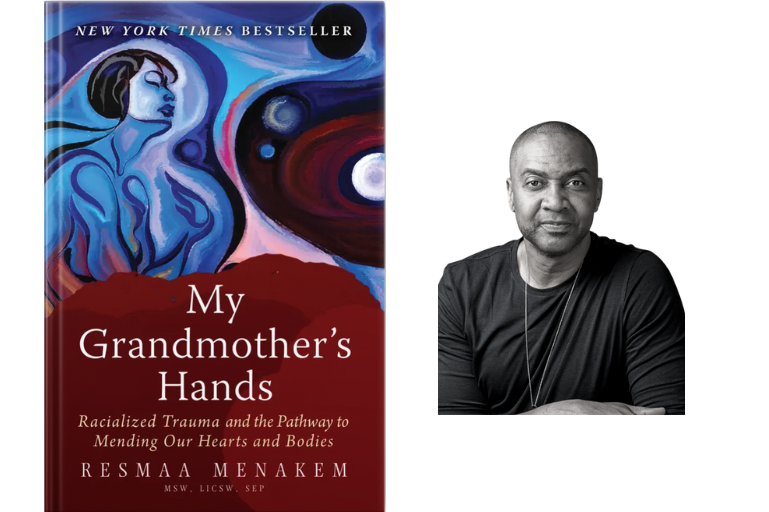 The consequences of racism can be found in our bodies - in skin and sinew, in bone and blood. In this ground-breaking, inspiring work, therapist Resmaa Menakem examines the damage, the physical consequences of discrimination, from the perspective of body-centred psychology. He argues that until we learn to heal and overcome the generational anguish of white supremacy, we will all continue to bear its scars. My Grandmother's Hands is an extraordinary call to action for all of us to recognize that racism affects not only the mind, but also the body, and introduces an alternative view of what we can do to grow beyond our racial divides.
~Penguin Books
6. When the Body Says No: The Hidden Cost of Stress (2003) by Gabor Maté
Maté, a major trauma expert, writes about the mind-body link in this book and offers seven principles for healing and preventing illness from hidden stress.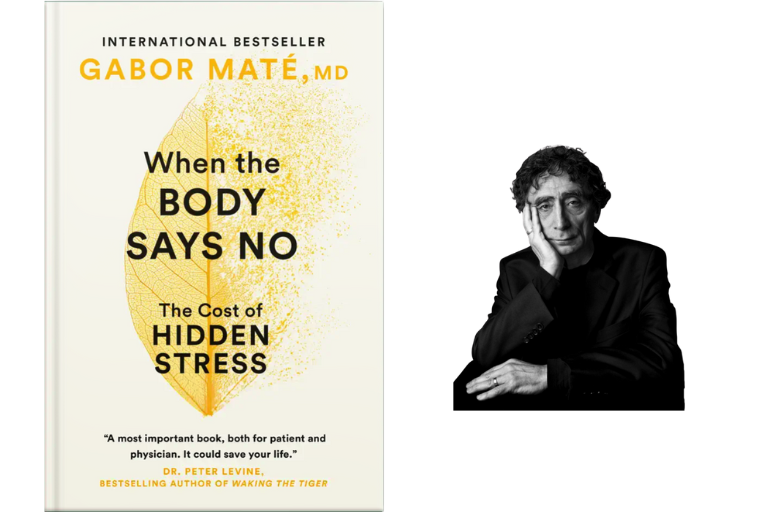 Can a person literally die of loneliness? Is there a connection between the ability to express emotions and Alzheimer's disease? Is there such a thing as a 'cancer personality'? Drawing on deep scientific research and Dr Gabor Maté's acclaimed clinical work, When the Body Says No provides the answers to critical questions about the mind-body link – and the role that stress and our emotional makeup play in an array of common diseases.
The book:
-Explores the role of the mind-body link in conditions and diseases such as arthritis, cancer, diabetes, heart disease, irritable bowel syndrome and multiple sclerosis.
-Shares dozens of enlightening case studies and stories, including those of people such as Lou Gehrig (ALS), Betty Ford (breast cancer), Ronald Reagan (Alzheimer's), Gilda Radner (ovarian cancer) and Lance Armstrong (testicular cancer)
-Reveals 'The Seven A's of Healing': principles in healing and the prevention of illness from hidden stress
~Vermillion
7. The Aftermath: Violence and the Remaking of Self (2002) by Susan J. Brison
Brison, a philosopher and survivor of sexual assault, writes about the undoing and remaking of a self in the aftermath of violence. The book acknowledges the importance and hazards of understanding trauma through personal narratives.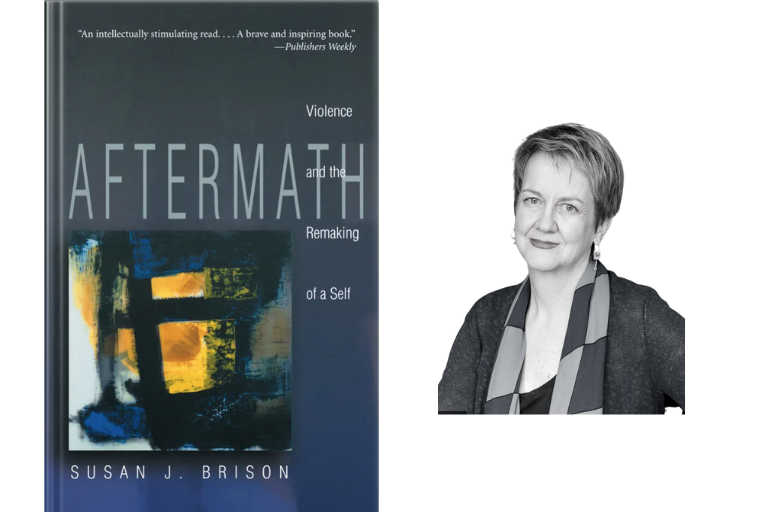 On July 4, 1990, while on a morning walk in southern France, Susan Brison was attacked from behind, severely beaten, sexually assaulted, strangled to unconsciousness, and left for dead. She survived, but her world was destroyed. Her training as a philosopher could not help her make sense of things, and many of her fundamental assumptions about the nature of the self and the world it inhabits were shattered.
At once a personal narrative of recovery and a philosophical exploration of trauma, this bravely and beautifully written book examines the undoing and remaking of a self in the aftermath of violence. It explores, from an interdisciplinary perspective, memory and truth, identity and self, autonomy and community. It offers imaginative access to the experience of a rape survivor as well as a reflective critique of a society in which women routinely fear and suffer sexual violence.
~Princeton University Press
8. Medicine Stories: Essays for Radicals (2019) by Aurora Levins Morales
Morales writes about the process of healing individual trauma as intertwined with collective healing. Her book is "a medicine bag full" of techniques and perspectives through 28 essays.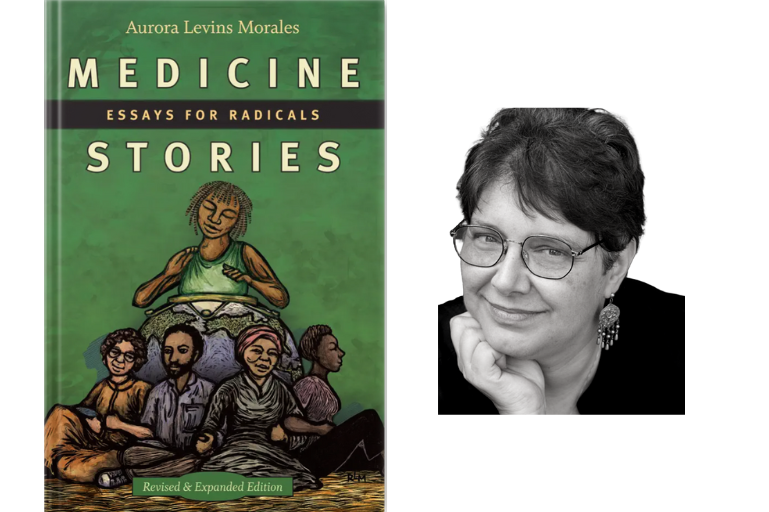 Aurora Levins Morales weaves together insights and lessons learned over a lifetime of activism to offer a new theory of social justice. Calling for a politics of integrity that recognizes the complicated wholeness of individual and collective lives, Levins Morales delves among the interwoven roots of multiple oppressions, exposing connections, crafting strategies, and uncovering the wellsprings of resilience and joy. Throughout these twenty-eight essays—twenty-one of which are new or extensively revised—she exposes the structures and mechanisms that silence voices and divide movements. The result is a medicine bag full of techniques and perspectives to build a universal solidarity that is flexible, nuanced, and strong enough to fundamentally shift our world toward justice. Intimately personal and globally relevant, Medicine Stories brings clarity and hope to tangled, emotionally charged social issues in beautiful and accessible language.
~Duke University Press
9. Legacy: Trauma, Story, and Indigenous Healing (2019) by Suzanne Methot
In this provocative book, Methot tells her own story and that of others who suffer from intergenerational colonial trauma. She explores indigenous ways of knowing that can bring healing.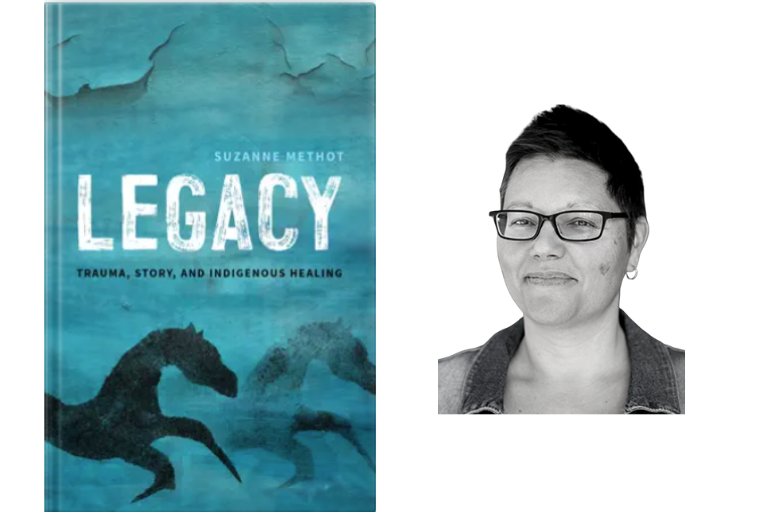 ‌Five hundred years of colonization have taken an incalculable toll on the Indigenous peoples of the Americas: substance use disorders and shockingly high rates of depression, diabetes, and other chronic health conditions brought on by genocide and colonial control. With passionate logic and chillingly clear prose, author and educator Suzanne Methot uses history, human development, and her own and others' stories to trace the roots of Indigenous cultural dislocation and community breakdown in an original and provocative examination of the long-term effects of colonization.
But all is not lost. Methot also shows how we can come back from this with Indigenous ways of knowing lighting the way.
~ECW Press
10. Healing Developmental Trauma: How Early Trauma Affects Self-Regulation, Self-Image, and the Capacity for Relationship (2007) by Laurence Heller and Aline Lapierre
The book offers "clear guidance" for coping with complex PTSD, acc to Peter Levine. The authors of the book have developed methods of healing for early trauma that impairs the capacity for connection.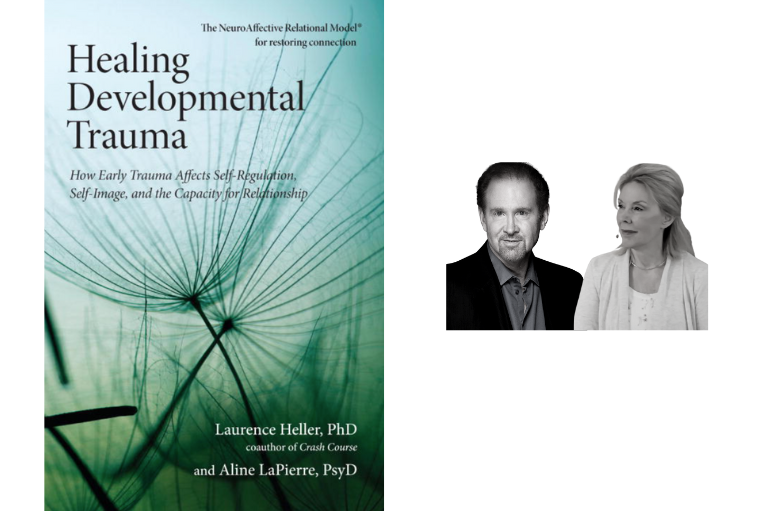 An essential piece of trauma literature, this "well-organized, valuable book" draws from somatic-based psychotherapy and neuroscience to offer "clear guidance" for coping with complex PTSD (Peter Levine, author of Waking the Tiger). Although it may seem that people suffer from an endless number of emotional problems and challenges, Laurence Heller and Aline LaPierre maintain that most of these can be traced to five biologically based organizing principles: the need for connection, attunement, trust, autonomy, and love-sexuality. They describe how early trauma impairs the capacity for connection to self and others and how the ensuing diminished aliveness is the hidden dimension that underlies most psychological and many physiological problems.
~North Atlantic Books
If you have your own favourites that don't figure on this reading list, we'd love to know! Send us mail at info@smashboard.org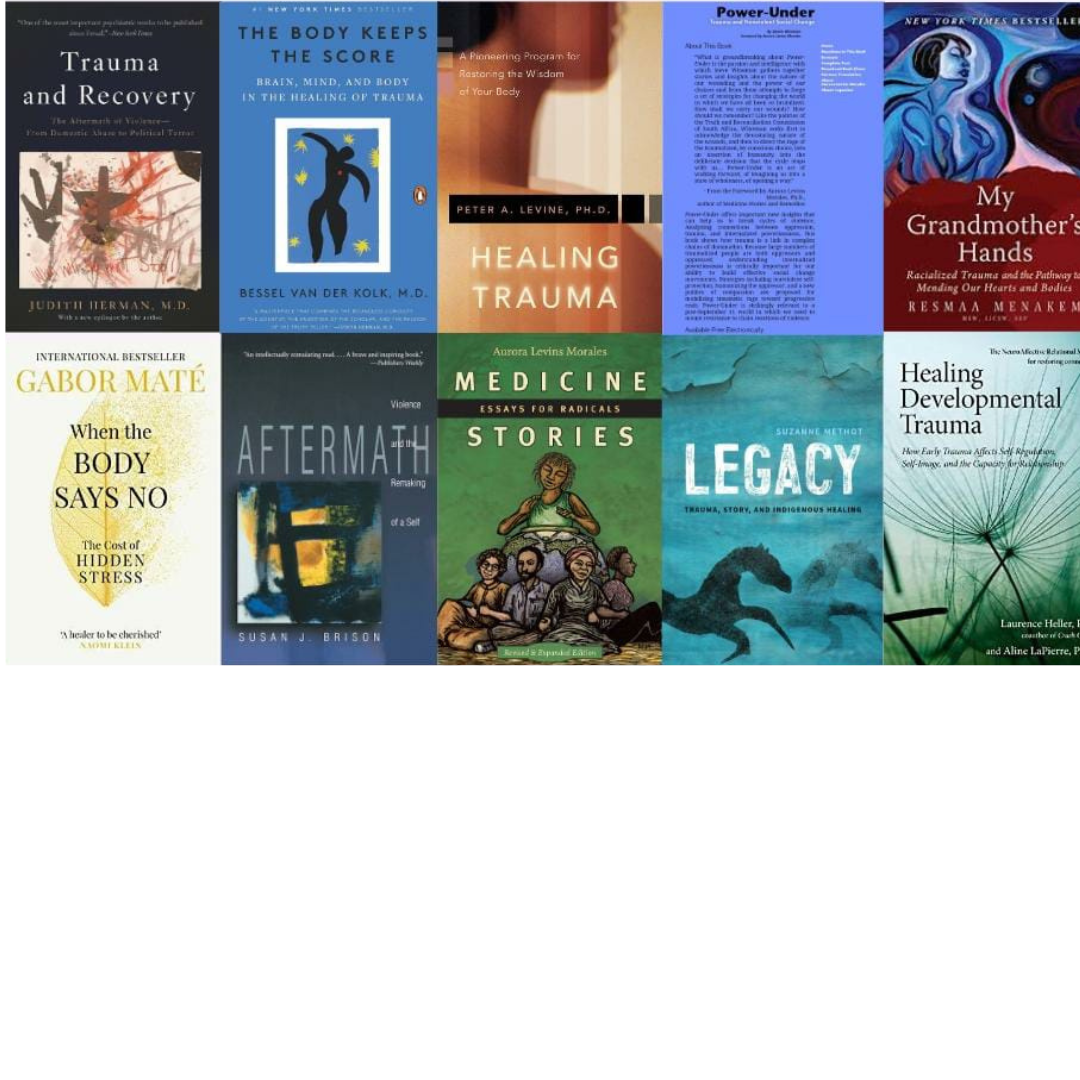 Comments