In February, pop star Rihanna hit the headlines when she revealed her second pregnancy by debuting her bump at the Super Bowl Halftime Show. The singer said she wanted to redefine what 'decent' meant for pregnant women instead of hiding away in a time that should feel celebratory.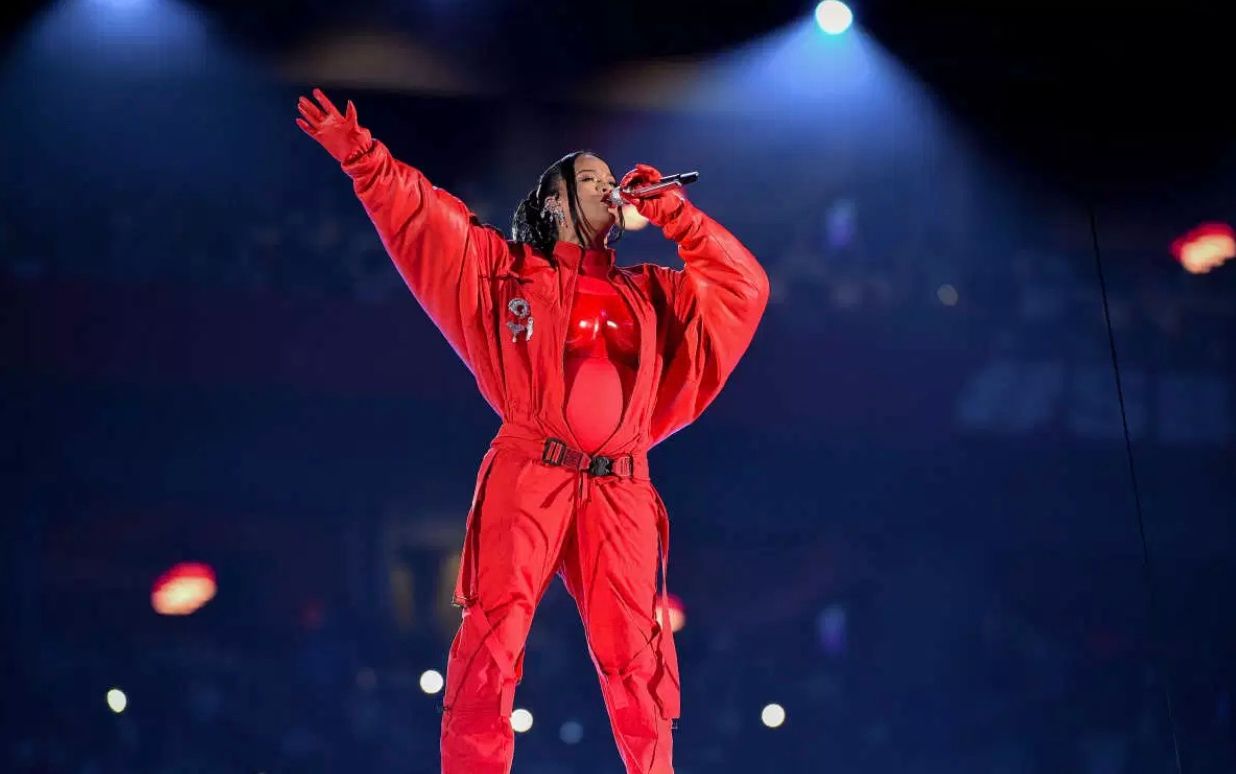 In 1991, American actress Demi Moore relayed the same message when she posed nude for Vanity Fair's cover at seven months pregnant—this became the first-ever celebrity maternity photoshoot to be widely circulated and monetised, marking the beginning of an era where pregnancy, previously confined to the private sphere, became hyper visible in popular culture, now reframed as sensual body performance. Many viewed this as a liberating experience that took away the shame once associated with gestating bodies.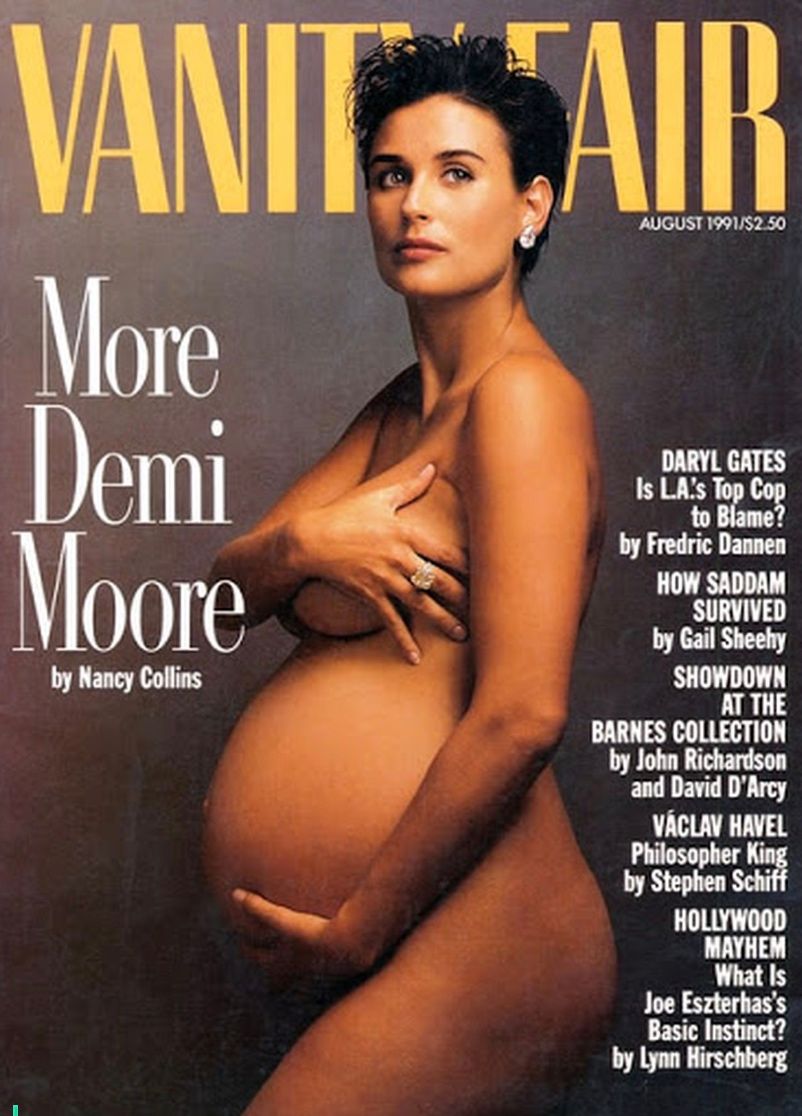 Soon, maternity photoshoots became an almost compulsory celebrity rite of passage: from American model Gigi Hadid to Bollywood actor Sonam Kapoor, prominent pregnancies are now announced through highly curated and glamorous photos of cradled baby bumps. Celebrities present the pregnant body as a different type of sexy, adding to the pressure expecting mothers confront to be attractive. In the current neoliberal environment, the pregnant body has become a project to be managed despite undergoing unprecedented changes. Pregnant people are encouraged to aspire towards a certain kind of pregnancy where wealthy, youthful, upper caste/white, cis, and thin bodies are ideal.
The fetishised version of the blissful celebrity pregnancy conceals the harsh realities of the gestating body. In their book Full Surrogacy Now, Sophie Lewis points out that pregnancy is an irreversibly destructive process, with "active cells… [rampaging] through every tissue they touch." Approximately 70%-80% of pregnant people suffer from morning sickness, and according to Jessica Grose's book Screaming on the Inside, almost 3% of these cases are hyperemesis gravidarum, a form of nausea and vomiting so aggressive that it causes the sufferer to lose at least 5% of their body weight. 2-10% of gestators develop gestational diabetes or other maternal and foetal health issues, including preeclampsia, infections, or anaemia. In the USA alone, nearly 1,000 people die in childbirth, and approximately 65,000 almost lose their lives. Perinatal anxiety and depression affect 7-20% and 3-4% suffer from postnatal PTSD.
Of course, celebrities rarely warn about the complications and ruthlessness of pregnancy. They present themselves as balancing their work and private lives seamlessly during this period, running multi-million-dollar empires while also looking physically flawless. Concepts such as "girlboss" and "momager" are pushed upon women, forcing neoliberal parents to prove they are "no less" by continuing to work throughout their pregnancy. While it is essential for expecting mothers to have the liberty to continue working, this image of the mythical perfect "do-it-all mom" pushes the idea that gestating people must continue working to be seen as productive members of society even in this tumultuous time. Unlike ultra-wealthy celebrities, most know first-hand that the workplace is rife with discrimination against pregnant people and mothers.
Many celebrities see motherhood as a major opportunity they can monetise. During her pregnancy, Alia Bhatt announced the inception of her maternity clothing brand, with items for newborns and pregnant people. Anushka Sharma recently announced her partnership with and investment in a brand that sells "healthy food that kids love." American model Chrissy Teigen paired up with a brand of diapers as a creative consultant, and singer-songwriter Halsey centred posed with a bare breast and a baby (not her own) on the cover of her album If I Can't Have Love, I Want Power.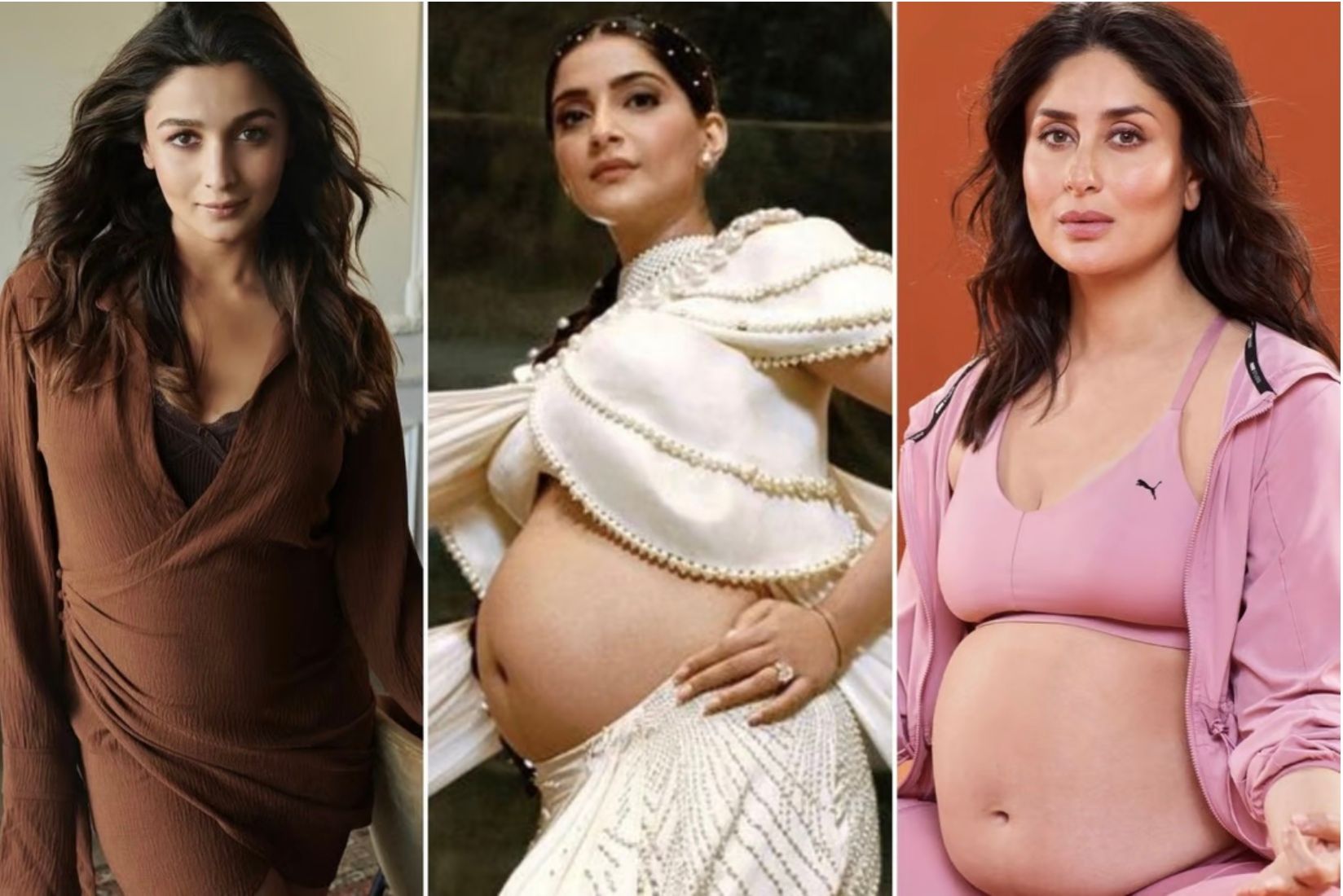 In 2018, the Instagram post revealing the birth of Kylie Jenner's daughter Stormi became the site's most-liked post, surpassing Beyoncé's 2017 revelation of her second pregnancy. Stormi has since regularly featured on Jenner's social media, made red-carpet appearances, and been a part of important brand photoshoots. In 2021, Jenner launched an entirely new brand of skin and hair care products for babies and toddlers, thus cementing motherhood as an inseparable part of her branding. While Jenner is often embroiled in controversies, photos and videos of her daughter present her as warm and nurturing. Comments on her videos with Stormi are often along the lines of: "even the people who don't like [k]ylie can't say she's a bad mom."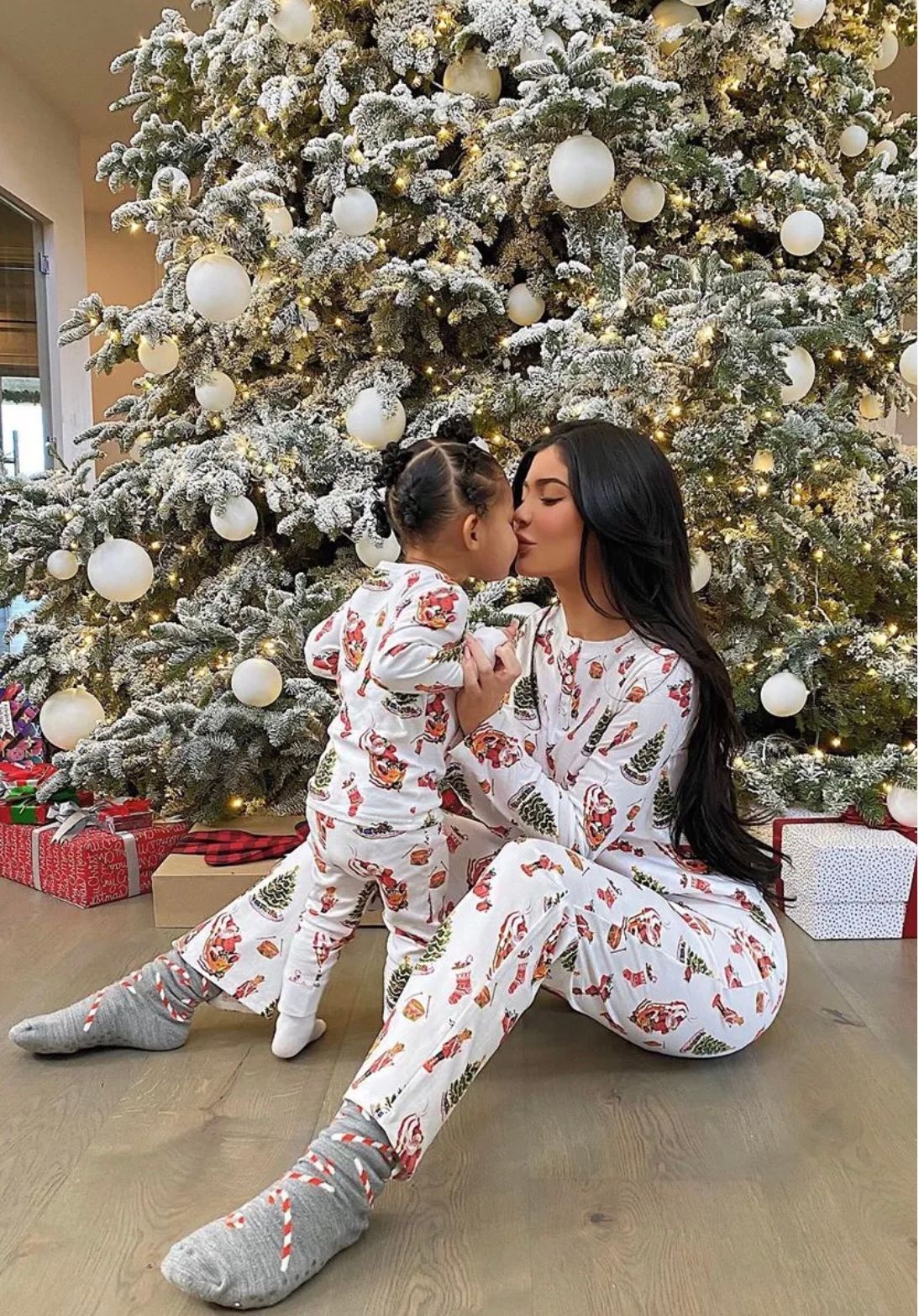 The popularity of celebrity babies, who are often thrust into the public eye at a very young age, provides parents with social capital—softening their image and making them seem more relatable to the public. Bollywood celebrity babies like Taimur Ali Khan Pataudi, Aaradhya Bachchan, AbRam Khan, and Malti Marie Chopra Jonas have already become beloved household names, attached to the star power of their parents, whose likeability quotient gets a boost. "Maternity provides an easily identifiable state with which celebrities can mould common experiences with audiences," writes Liza Tsaliki in her paper 'The Exoticisation of Motherhood.'
Financial stress or physical labour figure nowhere in the world of celebrity mothers—it is presented as an infinitely more glamorous version of the real thing, selling motherhood as safe, easy, and enjoyable. Many watching are carried away by this tantalising and misleading idea of motherhood they see. "This video makes me want a daughter so bad. Stormi seems like a little angel," reads a comment on Jenner's posts with her daughter. When maternity is presented to young people as the ideal, without providing a realistic perspective, they are prone to desiring it and maybe even making poorly planned decisions. Moreover, celebrities present motherhood as the ultimate goal for people assigned female at birth, pushing the heteropatriarchal idea that even the ultra-wealthy and famous need motherhood to feel fulfilled.
The rise of "momfluencers" means that many children today have a large digital footprint before they even know what social media is. An average parent shares almost 1,500 pictures of their child online before they turn five. Any of this personal data may expose children to unsafe situations. An Australian study estimated in 2015 that approximately 50% of photos of children on Facebook end up on child sex abuse forums. At a young age, children cannot consent to what personal information they want available online. In most countries, "parental authority supersedes a child's right to privacy, and socially, we've normalised sharing information about and images of children that we never would of adults," writes Kate Lindsay in the Atlantic.
Lindsay points out that as the first-ever generation of babies brought up with social media grows up, we can see how publicly oversharing children's lives affects them. Caymi Barrett, 24, grew up with every detail of her life shared on social media. She now advocates for children's internet privacy, saying she felt the effects of her mother's oversharing for years. When she was twelve, a man who knew her from the internet followed her home. At school, she was bullied by classmates who had a lot of intimate details about her life and she had to eventually drop out. In 2016, an 18-year-old from Austria sued her parents for posting over 500 baby photos on Facebook without her consent, stating "they knew no shame and no limit."
The French Parliament recently proposed a bill banning the practice of "sharenting", stating that parents are responsible for protecting their child's privacy and dignity. The bill suggests taking away parents' image rights in extreme cases and punishing influencers who profit off their children. If passed, this would be the world's first law of its kind. Gauging its impact will undoubtedly take some time—but for now, this move seems to be an apt warning for some parents.
Comments