Images Courtesy: Abhishek Basu
It was a startling visual—the sun scorching down on barren land with a lone mahua tree and three gigantic cranes gleaming black and yellow, hanging mid-function in the air. This was the sacred grove or devsthal of Nachosai village, or whatever was left of it, really. The village lies in the district of East Singhbhum, in the resource-rich state of Jharkhand. The stone found in the area is much sought after commercially as it serves to make gitthee (broken stone) used in the construction projects and road building.
We arrived after a ninety-minute drive through narrow lanes following two local activists on a motorbike. They often keep us abreast of developments pertaining to water, land, and forest issues for the quarterly newspaper, Provoke Papers, that we run from the neighbouring industrial township of Tatanagar. Through the rolling fields of paddy harvest and dotted cattle, we made a halt at a hamlet where brief introductions followed before the villagers agreed to take us to the site of their historic win. Walking bare feet over the hot gravel, they led us through stretches of stony wasteland into the broken but beating heart of the forest.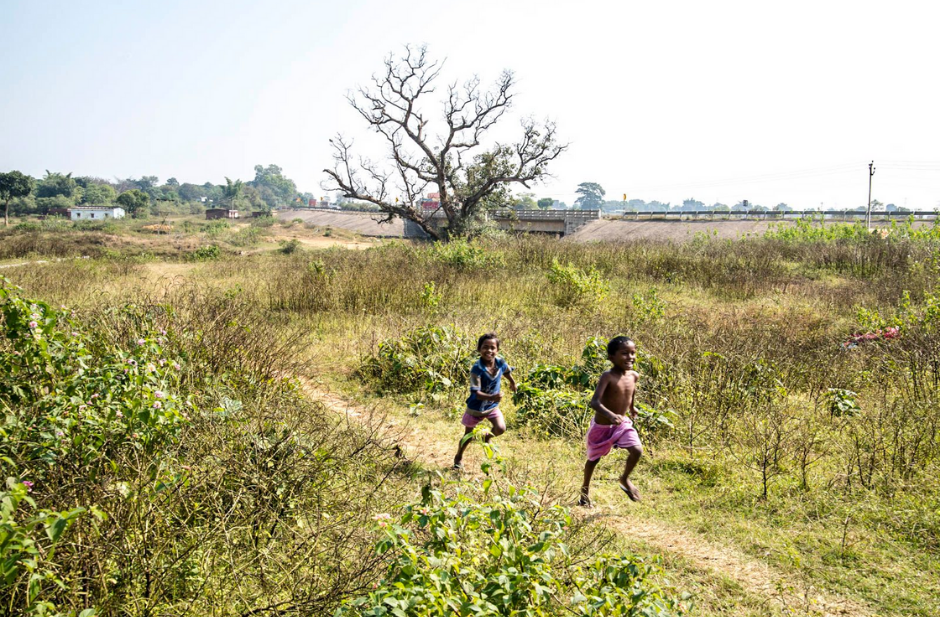 Three large cranes or JCBs (Joseph Cyril Bamford Excavators) as the locals called them, stood in all their stopped regalia beside the bare mahua tree. "At least this mahua tree ensures we get enough madira (alcohol) from its fruits to sleep peacefully at night even if the devsthal is gone," says Manik Sardar, a resident of Nachosai who finds it difficult to imagine a restoration of this sacred space tied deep to his own and the village's consciousness. In totemic cultures such as theirs, benevolent spirits are believed to reside in these groves, working in tandem with the evil spirits, both operating at the village, household, ancestor, and sub-clan levels. They are said to inhabit mountains, water bodies, forests, village boundaries and are embodied in animals such as the tiger. An assault on their devsthal stoked fury among the villagers and women got together to throw their bodies in front of moving cranes to bring them to a halt.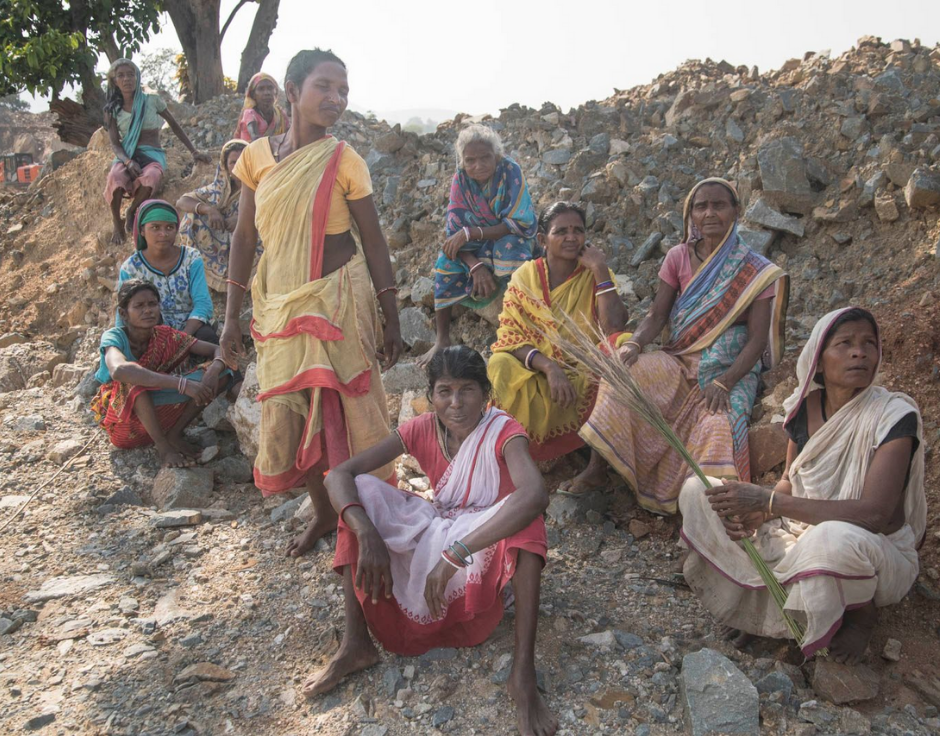 "These trees are our Ma", says an elderly woman who stood beside me, making boats out of fallen mahua leaves, resembling the ones made for the many ceremonies intrinsic to the memories of the devsthal. Her pain was palpable. I later learned about the batauli puja, a ritual to celebrate a good harvest that took place in the very grove that now lay barren.
Similar groves are set permanently at the foundation of every Santhal village and left untouched except during festivities. Every village's grove is considered to be the abode of spirits. They are believed to "sit in court" when villagers arrange a group of uncut stones that serve as intermediaries or bongas.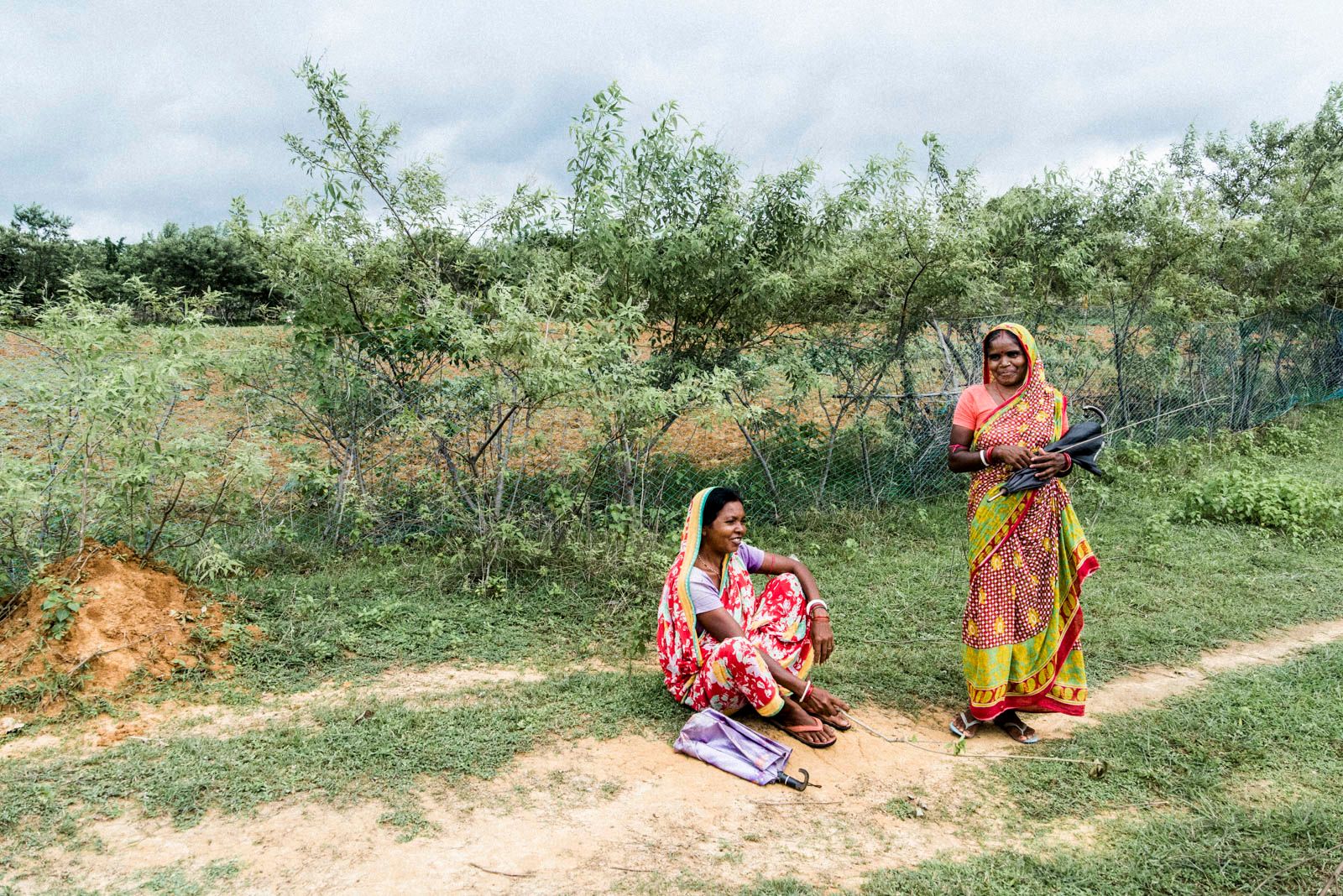 The halting of the cranes that were set for open-mine stone excavations came after much resistance from the Nachosai villagers. A month-long protest led to a demonstration outside the District Commissioner's office in December, 2020. A curfew was self-imposed by the villagers and the cranes were brought to a grinding halt by a human chain that woman made around the excavations. "These crane drivers would have to look in the eyes of their next-of-kin in the small by-lanes here where everyone knows everyone," Neeteesha Mahto recalls. A memorandum demanding the cancellation of the mining lease was issued. The lease was earlier allotted to Leading Constructions and Shree Om Metals Pvt Ltd (both private heavy metal mining companies) on the basis of a no-objection-certificate issued by a man called Puran Sardar who the villagers allege was "posing" as their chief or gram pradhan when they had, in fact, elected someone else called Ramkrishna Sardar.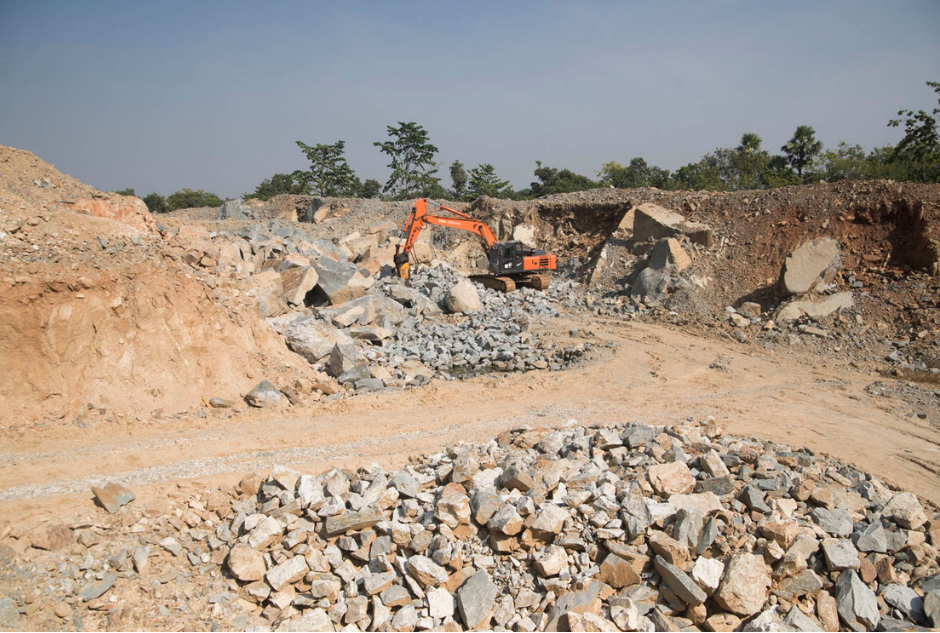 The Jharkhand state government has been squarely blamed for the deforestation in Nachosai by the Santhal gram sabhas that constitute the core of the Panchayati Raj system that has been in place since decades in the district. Locals say that the government led by Chief Minister Hemant Soren has been weakening the decentralised system and plan to completely eliminate it. Under Soren, the state cabinet has decided that village and tribal committees will overlook development work in all the thirty-two thousand villages of the state. However, the formation of these village development committees called Gram Vikas Samitis or Adivasi Vikas Samitis was in clear violation of both PESA (The Provisions of the Panchayats [Extension to Scheduled Areas] Act, 1996) and JPRA (Jharkhand Panchayat Raj Act, 2001) as it completely ignores the rights and powers provided to the gram sabha and local elected bodies. This new state government initiative has reduced the traditional village heads merely to invitee members in the gram sabha, even though PESA gives them convening powers.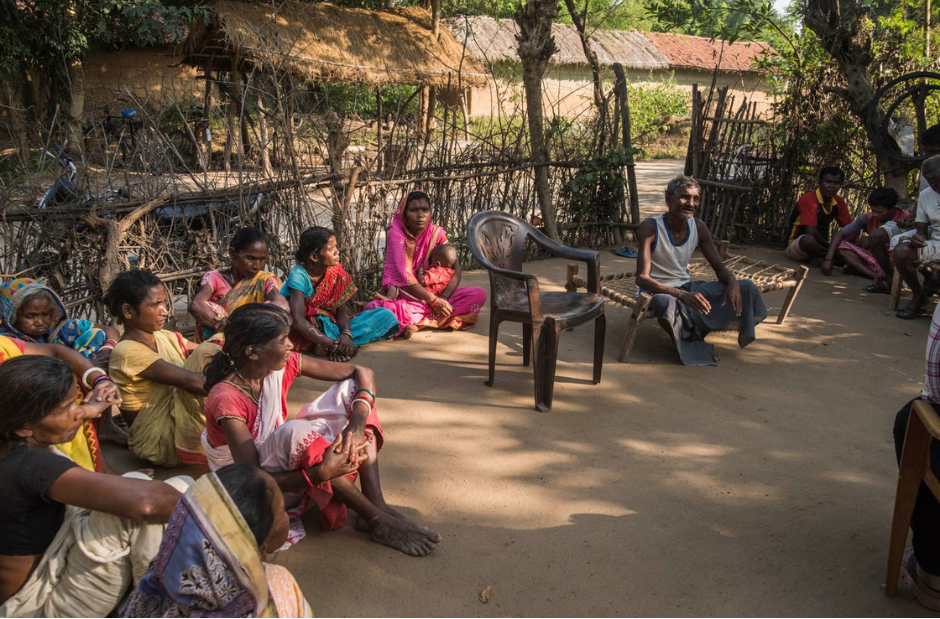 After the famous Santhal rebellion better known as the Santhal Hul, the outgoing British administration put in measures to recognize Santhals as an important tax paying group. Post-independence, they were listed as one of the seven hundred and forty-four 'scheduled tribes' of India. More recently, in the year 2000, Jharkhand was carved out of Bihar, and the Santhal parganas (group of villages), spread over five thousand square kilometres, were demarcated as a separate division of the state where standard government procedures would not apply. The village headman or pradhan was to head local administration and collect taxes.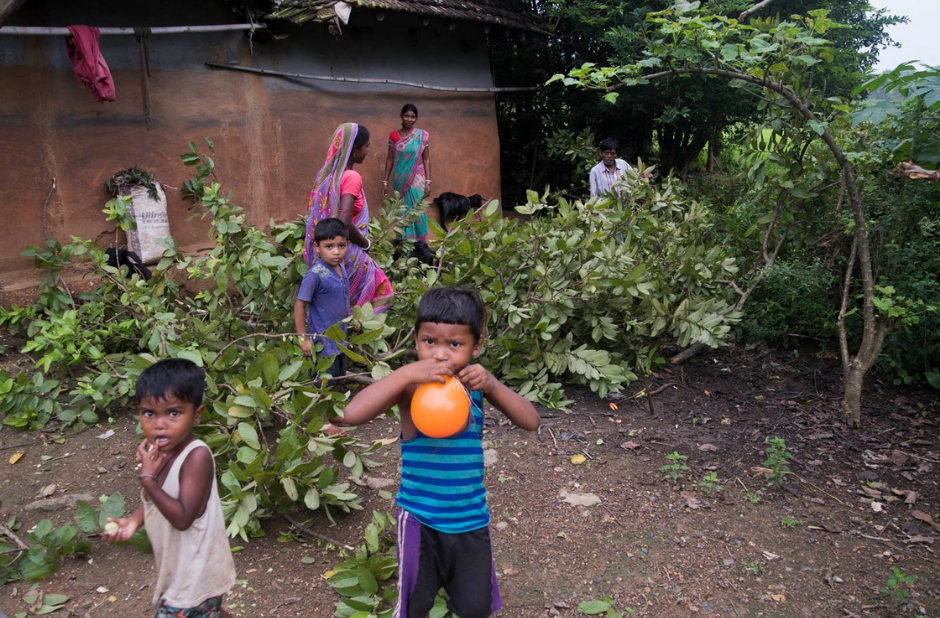 Santhals have also been agitating for their traditions to be recognized as a separate religion, sarna dharam. Many still live in their traditional homelands focusing on collective living and community interdependence, consciously moving away from individualism and competition. They consider the Santhal Parganas their cultural heartland.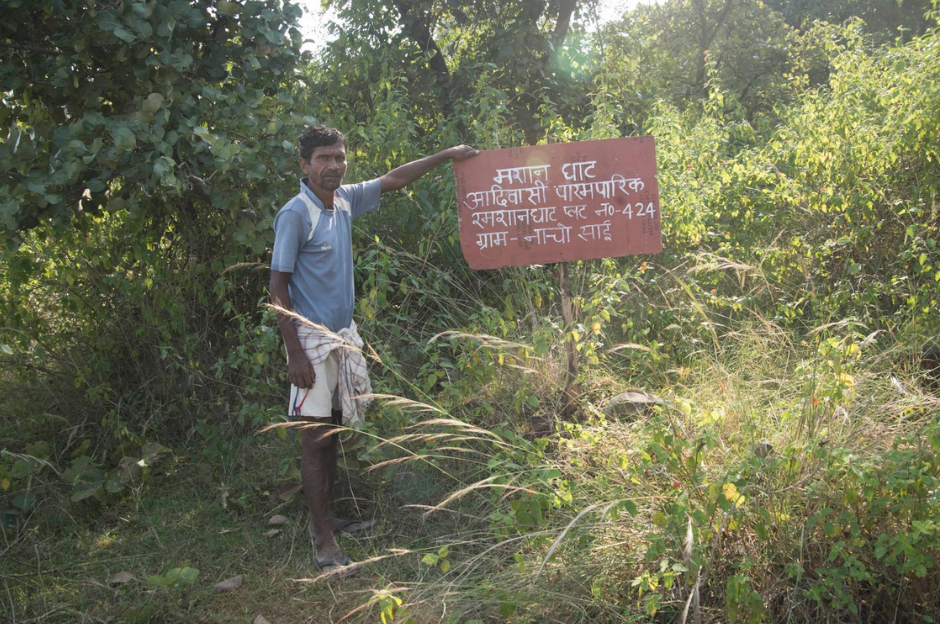 The villagers had placed their trust in us and opened up to us even though we had earlier heard tales of rituals in the other Santhal villages of Mondesi and Tupungato in the neighboring district of West Singhbhum where outsiders were not allowed inside forests unless they agreed to fast, or, in some cases, were accompanied by priests. The "us vs. them" and "insider–outsider" tropes are very strong here because the preservation of their natural resources, culture, and identity are a daily battle against what is perceived as constant invasion.
The Land Acquisition, Rehabilitation and Resettlement [Jharkhand Amendment], 2017 (LARR) aimed at making land acquisition "humane, transparent, participative, and informed." In the case of Nachosai, these principles have been compromised. The key safeguards introduced by the LARR related to social impact assessment of such mining projects include public purpose justification and prior informed consent of affected families. It also includes land-for-land compensation for Adivasis and Dalits and transparency and participation in decision-making. These safeguards have been either undermined or bypassed.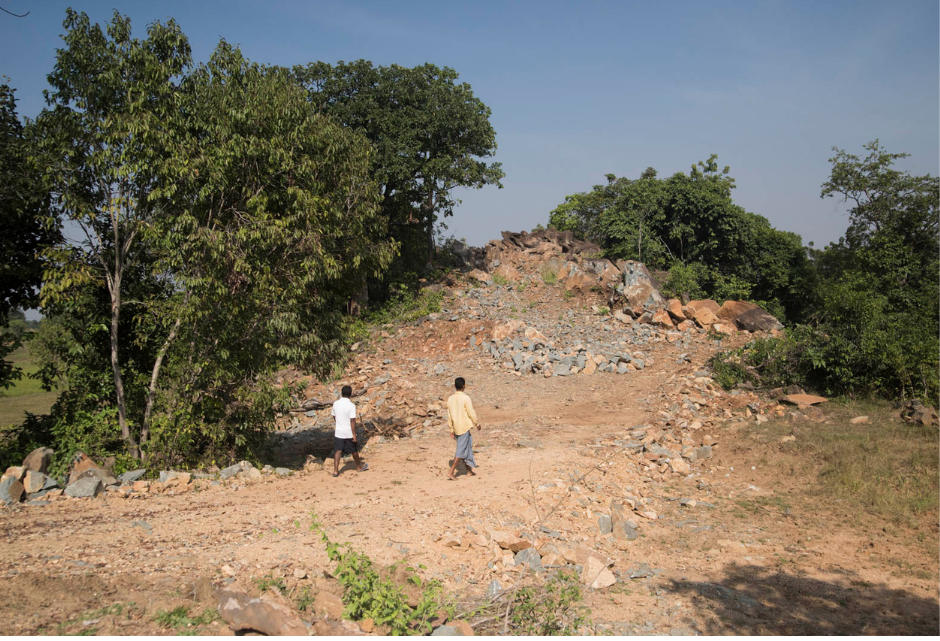 Leading Constructions and Shree Om Metals Pvt Ltd have pulled back their tractors as of now awaiting further orders from courts. Ramakrishna Sardar, the "real" gram pradhan, in whose name the public interest litigation was filed by the village of Nachosai says, "They should've at least sought our permission before touching our land." Underlining the need for villages affected by similar usurpations of their lands to unite, Sardar adds, "We would definitely help any others engaged in a fight like ours." A strong collective of Santhal villages such as Nachosai may, indeed, ultimately pave the way for a greener tomorrow.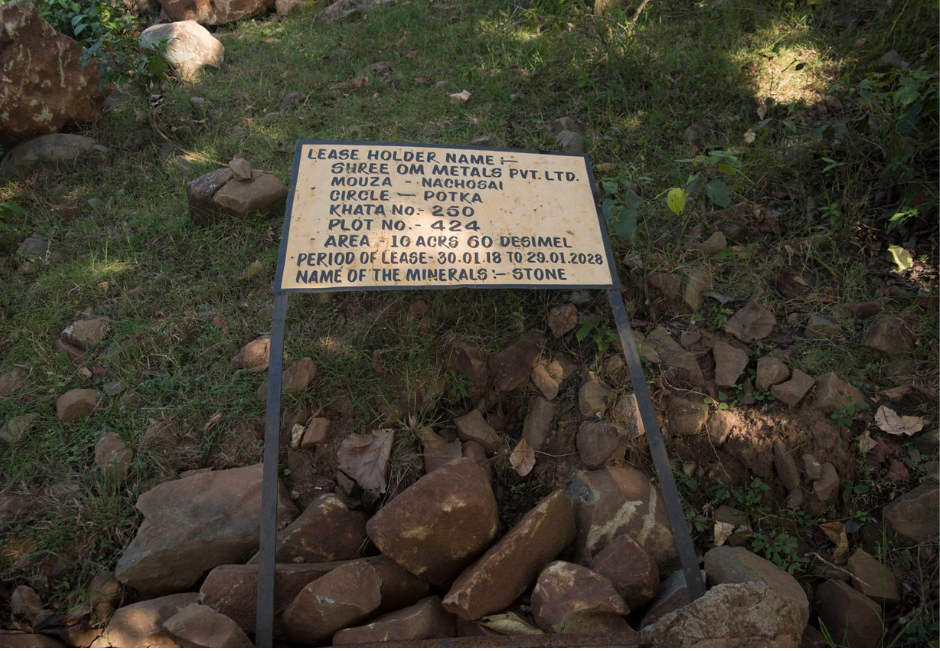 Comments